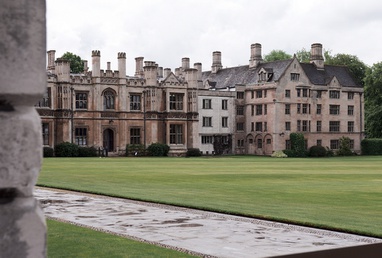 Learning English is a great investment in your future, but there can be some hard decisions to make. Where should you study? How can you choose the best possible course and city?
Cambridge is the ultimate student city, a melting pot and bustling city for many students as Cambridge remains internationally renowned for education. Cambridge Ruskin International College has a long history in providing education and internationally recognised degrees: established in 1858 as the Cambridge School of Art, Anglia Ruskin University provides degrees in over 100 academic areas to over 35,000 full and part-time students.
Cambridge has the perfect blend of students from every corner of the world. At Cambridge Studies we will help you achieve your ambitions, supporting you through your studies and helping you with your life after university. The Times and The Sunday Times ranked Anglia Ruskin University in the TOP 20 universities for teaching excellence.
The city is characterized by its beautiful and well-maintained open spaces, in fact, some people know it as the "city of cycling". The city is a wonderful fusion of the everyday and the extraordinary, from ancient monuments, picturesque buildings and churches to film and beer festivals. River Cam can offer you a relaxing afternoon, great picnic spots with cosy pubs nearby if the weather turns on you. Our campus continually evolves, with new teaching and research centres, reflecting our growth. If you want to study in inspiring surroundings and a world famous city, this is the place to be. Furthermore, you will find laboratories, studios, university library, bookshop and theatre.
A little history:
The University of Cambridge (informally, Cambridge University) was formed when groups of scholars came to the prosperous Roman trading port to study.
Charles Darwin was recommended by his Cambridge University professor to join HMS Beagle on its voyage into South America.
The Cambridge University Botanic Gardens were opened to the public.
1848: The Fitzwilliam Museum building
The Fitzwilliam Museum building was built to house the art collections of Viscount Fitzwilliam, which he had bequeathed to Cambridge University. Artwork includes paintings by Monet, Picasso and Seurat.
1858: Anglia Ruskin University
Cambridge's School of Art (now known as Anglia Ruskin University), was founded. John Ruskin, art critic, social reformer and writer was integral to its foundation.
There you have it, a brief history of Cambridge since the founding of the University back in 1209. Certainly, the city is far older than the University, but it was undoubtedly that propelled the Roman built market town to phenomenal importance, both within England and around the world. So take the time to wander around the history steeped streets of Cambridge and enjoy the feeling of stepping back in time.
The industries now cluster around the city, making for good graduate employment. 92.4% of Anglia Ruskin graduates are either employed, or have entered further study, within 6 months of graduation.
Filled with a wide range of attractions, including museums, parks and pubs, Cambridge boats multiculturality, a vibrant nightlife and variety of social and cultural events.